Five stars nearly achieved.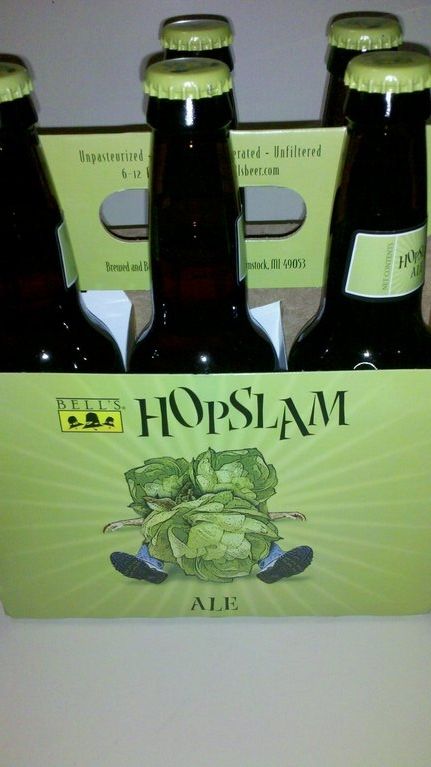 Hopslam Ale by the Bell's Brewery
The 2013 version of Hopslam pours bright apricot in color, and builds a thick resilient head. The fluid is slightly transparent, presenting a distorted image of objects behind it. The hue is reminiscent of honey, a Hopslam ingredient.
One's nose is met with a bold and appealing coniferous aroma. A touch of baking bread is present in the scent.
Upon tasting, massive pines are noticeable up front with a big citrus note right in the middle. While the honey is not as extravagant here as the sugar in Brown Shugga, there's certainly evidence of it within Hopslam's flavor profile.
Indeed, Hopslam, in its uniqueness, is most comparable to Lagunitas' Brown Shugga. Both of which are excellent.
The tongue's tip is met with strong spices, which produce a near burning, yet ultimately pleasant sensation.
Let's speak of Hopslam's single flaw. A minutely undesirable aftertaste of a sort of red wine-like acidity. The aftertaste is hardly awful, but a bit grimy.
Back to those traits of Hopslam that appeal. Which are most of them.
Like Surly's Furious and Oskar Blues' Deviant Dale's, this beer challenges the drinker, but is not nearly as abrasive as either. Hopslam is better balanced than both. Likely, due to the honey.
Hopslam is also visually pleasing, leaving persistent lacing.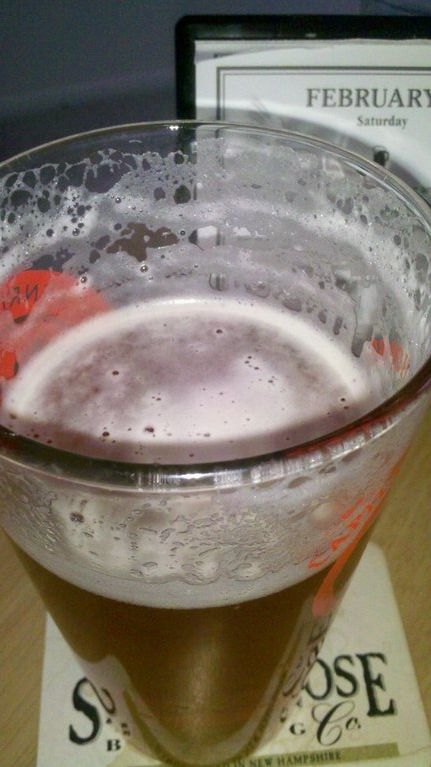 The mouthfeel is pretty thick and marginally chewy while offering a peppery delight for the tongue.
Carbonation is strong. In the glass, tiny bubbles swim upward continuously until the very last drop is removed.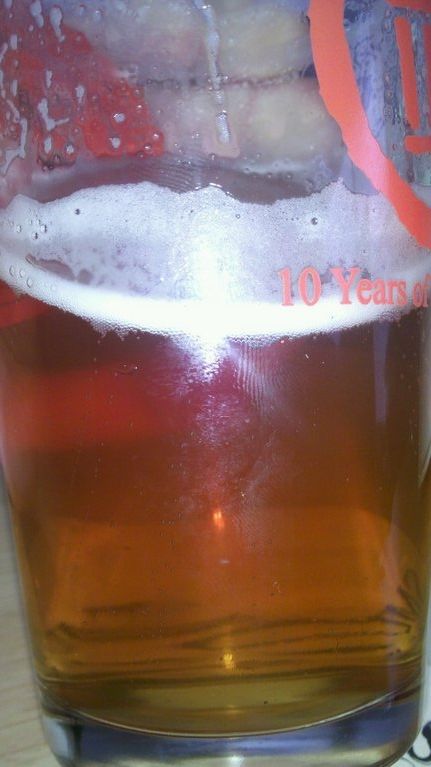 Don't trace my fingerprints, bro!
Stepping away from the details, Hopslam is generally a tremendously delicious beer.
It's remarkably easy-going for a brew containing such high alcohol content. While biting, it remains surprisingly smooth.
Hopslam is a joy to drink.
In conclusion, I truly wish the 2013 Hopslam to be a five star beer. But if it is, than so is Brown Shugga (I gave it four. Should have been at least 4.5).
Can a poor aftertaste devalue an otherwise outstanding beer? Not really. Well, slightly.
Being extraordinarily meticulous, this single flawed characteristic removes half a star, leaving Hopslam with 4.5 (of 5).
And TheCraftBeerGuru.com's highest recommendation.