I figure it in bad taste to describe this beer as epic, given the brew's moniker.
However, what is not in bad taste is Stone's Vertical Epic 12.12.12.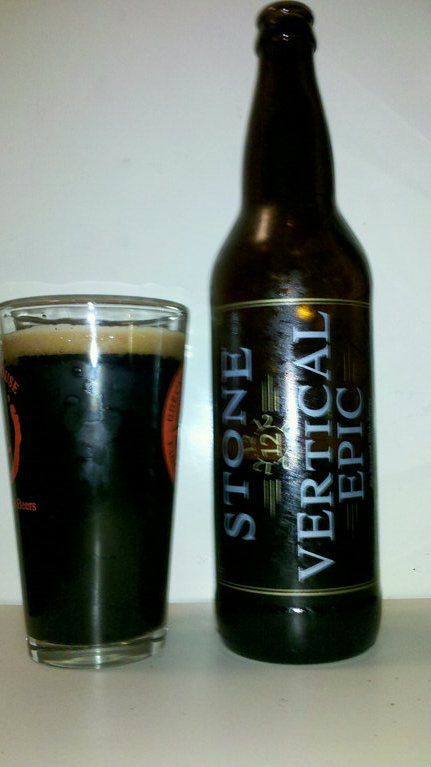 12.12.12 Vertical Epic Ale by Stone Brewing Company
I had recently enjoyed Vertical Epic 9.9.9 at local favorite, Churchkey, in D.C. I found it to be excellent and looked forward excitedly to cracking open the 2012 take on Stone's Vertical Epic series.
When I did, I nearly instinctively (and perhaps awkwardly, now that I recall) thrust my nose to the bottle's opening, nearly jamming one into the other (allow your imagination to decide).
The aroma was flush with powerful Belgian notes. Had I not known better, I may have expected a blonde upon pour.
Instead, what I encountered was a dark beer; a beer that, even in appearance, promised richness.
A thin, but frothy, and very light-brown head developed, producing an absolutely gorgeous presentation in the glass.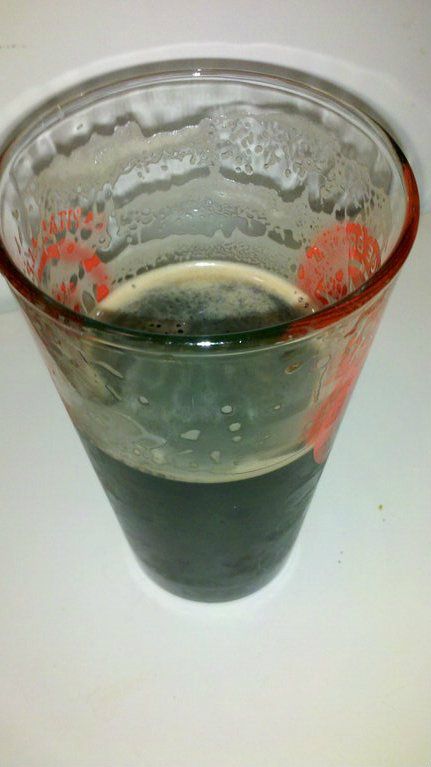 Beautiful lacing remained throughout.
What I was seeing reminded me of a latte, but what I was smelling conjured thoughts of a Saison. So, in taste, I anticipated something complex.
Complex, indeed. Rich, but wild. And so well balanced.
Let's be upfront, the 12.12.12 hardly masked its alcohol content. It was in my face and burned throughout the experience, even continuing to warm while settling in my stomach.
In the case of the 12.12.12, this powerful alcohol influence was truly desirable as it added vigor to the beer's wonderful and unique flavor profile.
1
2.12.12 immediately reminded me of an all time favorite, Trois Pistoles by Unibroue. As it should, given the similar styles.
There was moderate, and perhaps a bit more, carbonation in the 12.12.12. The carbonation was most noticeable at the top of the throat, where it lingered with some bite.
About that complexity. This Stone is unabashedly Belgian, yet it offered significant sugary sweetness. A bit of a candy coating residue was left on the teeth.
And, all the while, there was a strong and undeniable presence of grapefruit in the flavor profile.
Along with tremendous cinnamon and nutmeg.
A sweet, citrusy, sour Belgian beer that looked a lot like a latte; how's that for some complexity?
Stone has achieved much success with its Vertical Epic series. But, as the years have it, the 12.12.12 will be the last. For a long while, at least.
Which is a shame, because the 12.12.12 is another winner.
This Stone offering is one worth sharing with your local craft beer club. Or anywhere engaging beer discussion is desired. The 12.12.12 is sure to provoke conversation, perhaps confusion, and maybe even polite argumentation as it is the sort that is likely either loved or hated.
Owing, of course, to 12.12.12's intriguing complexity.
Being that this is, indeed, a vertical, I'd be interested in cellaring and sampling a
gain in the future.
This is not Stone's typical piney hop-bomb. That is for sure. Nothing, in fact, is typical about this one.
I give credit when my tastebuds are perplexed; so long as that challenge is also delicious.
So. 4 out of a possible five stars from TheCraftBeerGuru.com for Stone's 12.12.12 version of its Vertical Epic Ale. And a hearty recommendation.
When you do it try it, please return. I'd love to discover others' perspectives of this mysterious brew.