No words more accurately describe this beer than its name...
...well, except perhaps "delicious."
And, okay: "rich," "decadent," and "satisfying."
But maybe also "smooth" in the sense that the sweetness masks any abrasiveness from nearly 10 percent alcohol by volume.
Otherwise, my vocabulary lacks the adjectives more fitting than those chosen by Lagunitas.
I had eagerly anticipated picking up Brown Shugga'. Not so much because I was excited by what may be of the quality of its taste, but because I am a Lagunitas groupie of no shame, and grow genuinely excited when the brewer offers something new.
This beer was bought with a collection of other mostly excellent, or near-excellent, beers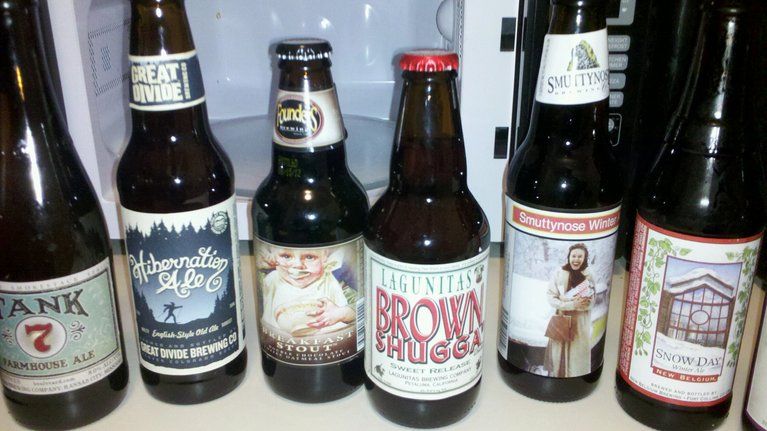 ...but anticipation had earned Brown Shugga' a special place in the night's moderate imbibing.
Allow us to add reason to the discussion. While always eager to try, TheCraftBeerGuru.com is not unanimously impressed by Lagunitas' offerings.
But, nonetheless, I sure was excited as heck to try it.
Excitement, again, adequately described my emotion cracking this bottle. This - Brown Shugga' - well, dis is gud.
A third has joined that group.
Brown Shugga' by Lagunitas: Four (perhaps earning a 5th after a revisit) out of five stars.