Underwhelming and disappointing...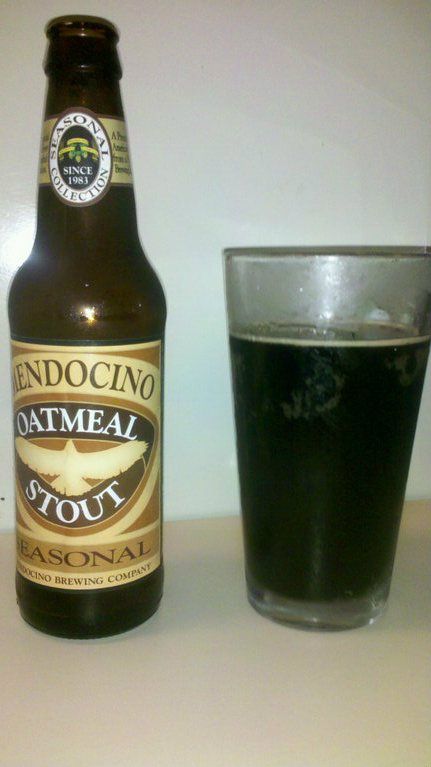 What I received was something much less rich and fulfilling.
Mendocino's Oatmeal Stout pours dark, in fact opaque. A very small head is produced which quickly fades. In the glass, this oatmeal stout looks a lot like root beer.
Unfortunately, I would soon discover that it tastes much like root beer as well.
Upon first sip, the immediate reaction is to its over-carbonation. This oatmeal stout is only bold in this facet, carbonation, and not in flavor and aroma; two areas of which I would have preferred it to be robust.
That aroma, as mentioned, is extremely mild. In the faint scent that exists, I detect the very weak hint of bread and, perhaps, some nuttiness.
Mendocino's Oatmeal Stout is lacking in all the characteristics in which I would expect such a dark beer to deliver. Richness is absent. As is fullness and thickness. This is a very thin, bland take on a stout of any sort.
Some flavor profile is revealed by swirling in the mouth. Even with such effort, however, this beer's vigor leaves so very much to be desired.
And, worse, the most dominant flavor that I do notice is in the aftertaste. Which is, unfortunately, of an unpleasant burnt sort of offering.
In conclusion, the Oatmeal Stout by Mendocino tastes too much like Coca-Cola and is hardly competition for much better takes on the oatmeal stout style from competitors within its class.
I struggle to rate it even this highly: TheCraftBeerGuru.com suggests a very meager two out of five stars.