This weekend, college football afforded me -- nay, "made necessary" -- the opportunity to road trip along the southeastern corridor of the United States.
One task, supporting my Alma Mater, provided the means to work toward the completion of another: the discovery of excellent craft beer.
Upon arriving in Tampa and tailgate festivities, I was greeted warmly by friends, and quite coldly (in all the best ways), by this delectable treat:
A buddy had recently traveled to the Midwest and, upon my suggestion, returned with a few of these in tow. This was my first Surly experience, and Furious was as delicious as its hype had me anticipating it would be.
My tailgate beverages of choice consisted of an old stand-by, and an offering from a stand-by brewery that I had never before seen: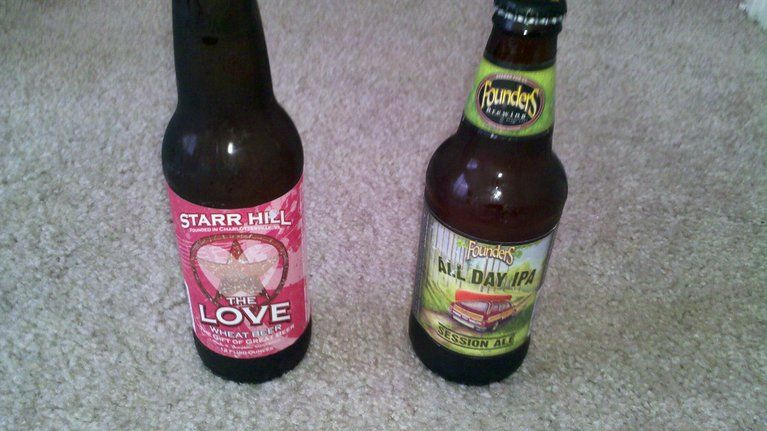 The All Day IPA was new to me. And, as a sessionable hoppy brew on a warm day: satisfying.
The Love, on the other hand, I am certainly familiar. Given the heat of the Gulf coast and the soft tolerance I have developed for such temperatures since relocating, it seemed natural that a crisp Belgian Wheat would serve to refresh accordingly.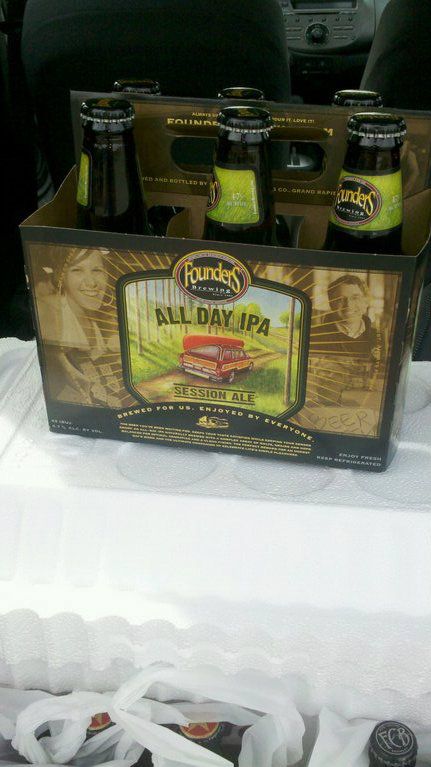 I returned home with quite the collection. Mostly local beers from North Carolina, Georgia, and Florida that I do not typically find in my proximate shopping area. But also a couple from outside the region that are occasionally hard to come by: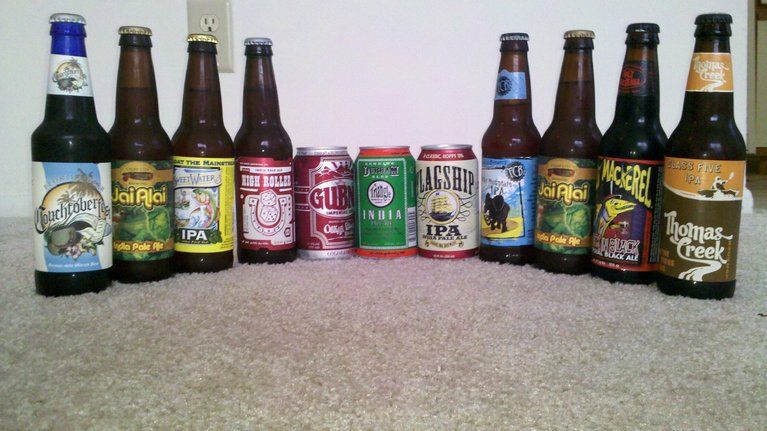 Of these, I have only so far sampled the heralded Jai Alai offered by Cigar City Brewing of my once home, Tampa, Florida. And, I must say, as a knee jerk reaction, it is excellently crafted indeed.
So, the search for exceptional beer continues. Surely, this monumental trip was successful in advancing that endeavor. But the journey must continue.
I look forward to where this epic search next takes me. And I hope your explorations satisfy as well.