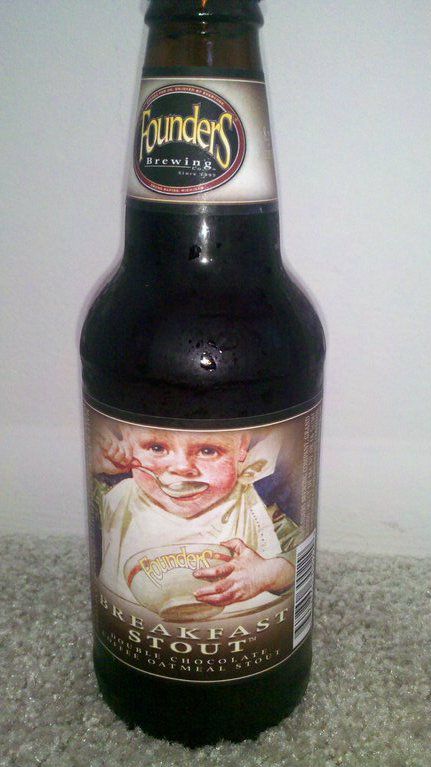 .
..And the hype is certainly justified.
Founders Breakfast Stout is a big, bold beer. Yet, not overwhelming.
By nearly every measurement, this is beer done right. It pours dark, with a thin brown head.
The aroma is of pure, sweet malts. From first glance and that initial smell, one is prepared for the treat that awaits.
The Breakfast Stout delivers like a dessert, but manages to refrain from being excessively sweet. The flavor of java is strong, but complimented well by notes of caramel.
The back end delivers just a bit of bite, finishing similarly to a Coca Cola (albeit the best darn Coke I've ever had!)
The texture is thick, but not oily. Again, Founders has measured this perfectly, managing to be robust, yet remarkably tempered.
A pleasant and light syrupy aftertaste lingers.
Through and through, every thing about Founders Breakfast Stout is solid.
It's notably memorable. This is a beer that I frequently crave. When I choose a variety of beers, the Breakfast Stout is one of the few of which I select multiple bottles.
The Craft Beer Guru rarely presents five-star ratings. However, Founders Breakfast Stout certainly deserves it.
So it shall receive: 5 stars, and the highest recommendation!